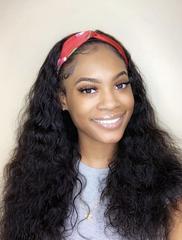 For most women and girls, headbands are only fashion accessories that the world would totally do without but for us black women, they are a must-have top-of-the-priority-list frill.
Headband wigs
are a good option for us to spruce our hair on the shortest notice.
---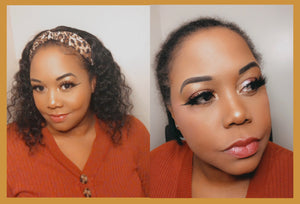 Covering my natural hair doesn't make me less natural.  As someone who has been natural for 5 years, I love my hair, but I have been through many ups and downs with my kinks and coils. There was a time I took Beyoncé's photo with me to the salon to inspire my haircut even though her hair was straight and mine is curly (yeah, that didn't work), a hot comb experience that left me with serious heat damage and a burnt hand. My first time wearing a wig, I was nervous. Did my hair look fake? Would everyone know this wasn't...
---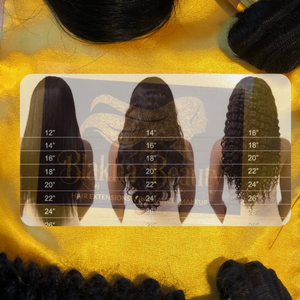 Hair Wig Lengths: The Perfect way to Measure~ In today's blog, we will emphasize how to measure your straight, wavy, and curly wig. You may not think that length is that important but it is… wig length is a crucial part of the choosing process as the way the wig falls will determine how well it suits you.  At BLAKNA Hair, we have a wide range of options of 12"-30 inches hair length. The picture below will give you a good idea of where a particular hair length may lay on you. And take it in mind that this is only...
---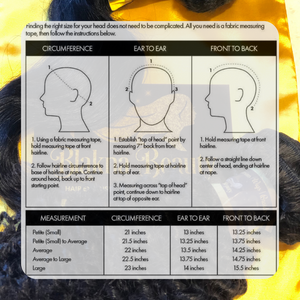 All wigs come standard with a medium sized cap (22.5") Always request a different cap size if needed.**Measurements in inches**Small wig caps: Circumference is 21.75"Front to Nape- 14"Ear to Ear across forehead- 12"Ear to Ear over top- 12.5"Temple to Temple round back- 14.5"Nape of the neck- 5"Medium wig caps: Circumference 22.25"Front to Nape-14.5"Ear to Ear across forehead- 12.5"Ear to Ear over top- 12.75"Temple to Temple round back- 15"Nape of the neck-5.5Large wig caps: Circumference 22.75"Front to Nape-14.5"Ear to Ear across forehead- 12.5"Ear to Ear over top- 13"Temple to Temple round back- 15.5"Nape of the neck-6 Quick links
---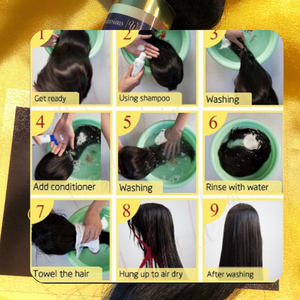 TIPS TO MAKE YOUR EXTENSIONS LAST! Hair extensions are great to use, especially when you take care of them. When I first started wearing extensions, I didn't realize the maintenance that was required to keep them together. Instead, I treated my extensions like they were my real hair. Anyone that wears extensions knows you can't do that! If you want your hair extensions to stand out, you'll need to ensure that you take care of your hair extensions. Each type of hair extension requires different attention. For example, you don't want to care for human hair extensions, the same way...